Enter our Big Summer Giveaway Worth up to £122.38!!!
Be in with a chance to win:
2 x Smoke and Fire Festival 2022 Adult Tickets – Ascot, Saturday 30th July = £31.40
1 x Thermapen ONE Thermometer = £65.99
1 x St Louis Ribs = £24.99

There's no smoke without fire as they say, and we're excited to confirm that we are the official meat partner of Smoke and Fire Festival this year.
About Smoke and Fire Festival
This festival is the perfect celebration of BBQ food and cooking that the whole family can enjoy. It began back in 2017 as a fundraising event for the Essex and Herts Air Ambulance and has gone from strength to strength, quickly earning its reputation as the biggest BBQ and outdoor cooking festival in the UK. Drawing in more than 18,000 visitors during the festival weekend, Smoke and Fire is a must for BBQ lovers.
Last year Smoke and Fire introduced the British Open Free Style BBQ Competition. This is a highly anticipated part of the festival this year where teams will battle it out in a thrilling one-off national FREE STYLE BBQ competition cooking round. The cook-off will have rounds with steak, burgers, hotdogs, bird, beef, pork, and ribs BBQ to find the undisputed British BBQ champion.
This champion will earn a title trophy, a £1,000 cash prize, plus thousands of pounds worth of BBQ equipment and related accessories. 14 teams are set to be part of the contest this year from complete novices to ex-world champions.
Who will be at the festival?
At the Ascot event, you will find exciting competitions, amazing pop-up restaurants with award-winning street food, two live music stages, demonstrations of innovative BBQ and outdoor cooking equipment, kids entertainment, a mini real ale and cider festival to wash down all that tasty food, and live fire chefs from around the UK. These include:
How are we involved?
As part of our partnership with Smoke and Fire we will be the official meat supplier for key parts of the Ascot festival weekend. You can find our products showcased in:
We will also have a stand at the event so you can come and say hi and check out some of our delicious BBQ meats.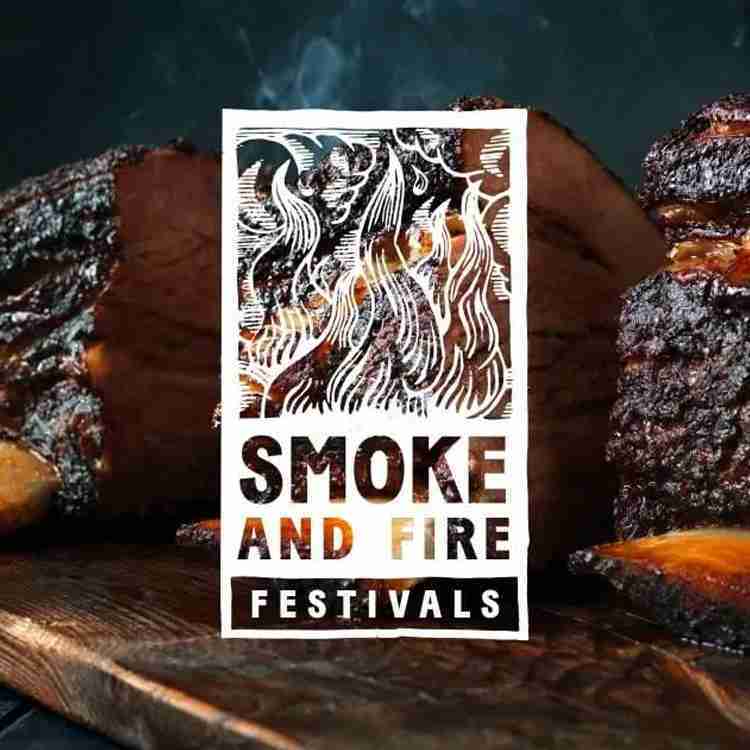 Smoke and Fire will be based at Ascot Racecourse between 30th and 31st July 2022.