As a lover of the BBQ, we needed to bring our customers the best possible BBQ meats range and that's exactly what we did. From premium cuts of steak burgers and BBQ sausages to ribeye steaks and BBQ rubs and sauces, we've got you covered!

We pride ourselves on having a wide selection of meat cuts that even the fussiest eater will enjoy. Our range of meats includes the best cuts for the BBQ for beef, chicken, pork, and lamb cuts.

Pick from a selection of steaks, wings, ribs, or kebabs to enjoy on a summer's day. Our meat selection is perfect for all levels of BBQ connoisseurs. Try our BBQ meat packs with a selection of our favourite cuts of meat.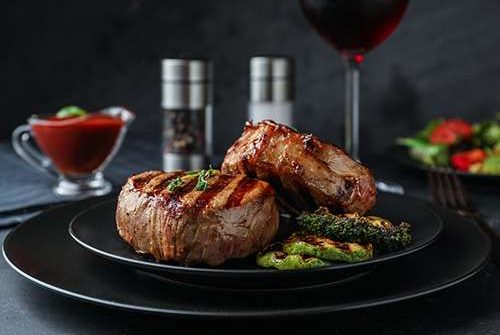 Looking for that perfect date night that you can enjoy from the comfort of your home? Our hampers for couples include premium steak cuts and pair them with the perfect bottle of wine for a night of relaxation.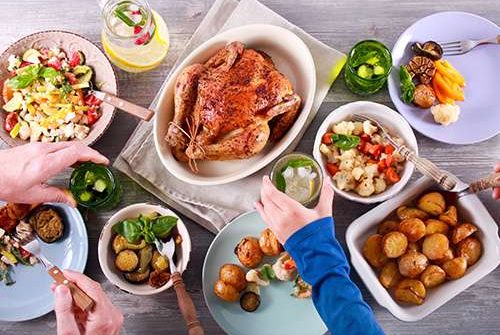 You can't go wrong with a good family roast, especially on a Sunday. Make your roast extra special with the perfect selection of whole chickens, topside beef, and lamb joints to wow your family.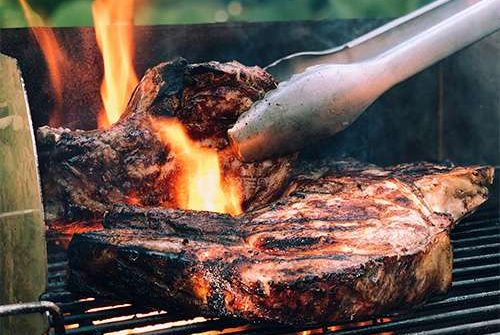 When the sun is shining, you know it's only right to get the BBQ out. Enjoy the warm weather with a selection of BBQ meats and BBQ meat packs from marinated meats to classic BBQ meats we've got you covered.
Choose from our wide selection of meats, rubs, sauces, hampers, and deli to satisfy your tastebuds. Benefit from Free Delivery for orders over £65. 
Delivery Straight to Your Door
All orders will arrive in a chilled insulated packaging that will stay cold for up to 48 hours. We aim to deliver nationwide within 2-3 working days of placing your order or choose our next day delivery options.
Enjoy our hand selected British produce delivered straight to your door. All meat is fresh making it perfect to store in your freeze for a later date.   
The Village Butchers is a family run butchers based in Essex. We aim to give families nationwide the benefit of quality, reasonably priced meat, delivered next day to their door – all by the click of a button.
We have a wide range of products and services, from fresh or frozen quality meat, rubs and sauces, jams and pickles and even wines. We aim to provide a one stop shop service to make that customer experience easy and stress free. We deliver nationwide within 2-3 working days and can also provide next day delivery services.
Our customer services team are also available and on hand to give you any advice and provide you with that in store butcher shop experience which you can lose when ordering on line.